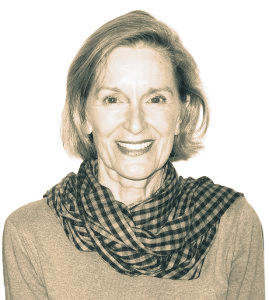 Alexia Lawson – full member of PEG

BA English & History of Art, UNISA (1980)


Copy-editing: University of Cape Town (2018)
English Grammar & Style: University of Queensland (2017)
Workshop on fiction editing and HTML language: Professional Editors' Guild (2016)
Workshop on editing speculative fiction: Professional Editors' Guild (2015)
Workshop on fiction editing: Professional Editors' Group (2014)
Workshop on fiction editing: Professional Editors' Group (2013)
Master editing - adding top value: Elizabeth Manning Murphy (2012)
Workshop on fiction editing: Professional Editors' Group (2012)
Advanced copy editing and proofreading: John Linnegar (2012)
Workshop on fiction editing: Professional Editors' Group (2011)
Course in copy editing and proofreading: John Linnegar (2010)




A passion for reading and literature has been a constant in Lexi's richly varied life leading to her entry, in 2010, into the world of copy editing. She was trained by John Linnegar and mentored by Mary Ralphs, and has participated in many short follow-up courses and workshops with the aim of perfecting her skills. She has edited memoirs, novels, articles, wine guides, essays and more.
Her portfolio is available on request.



While skilled at improving most kinds of writing, she prefers to edit fiction and creative non-fiction. Working on her computer in MS Word, and using its tracking tool, she searches for problems with spelling, grammar and punctuation, for inconsistencies, repetitions, structural difficulties and character or plot irregularities. While being sensitive to the writer's voice, she may suggest ways to refine and tighten the prose and to develop the plot. She checks facts.

There are degrees of editing from a light line edit to a deep content edit; the former is generally tackled once the latter is complete. The depth of edit envisaged should be discussed before work commences.

She also proofreads. This is a separate and vital activity, occurring once the text is set up in type but not yet made into pages. It is a labour-intensive detailed search for errors in the typeset. Any mistakes picked up would be referred to the copy editor.



Cell: 082 495 9391
Email: lawson.lexi@gmail.com